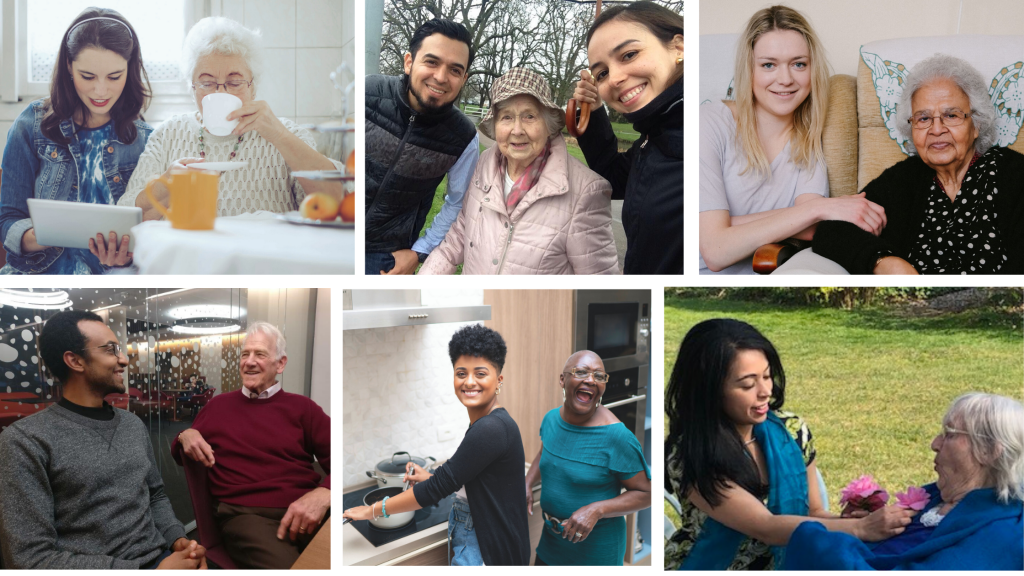 As the Covid-19 pandemic continues to influence every aspect our lives, we are proud that Homeshare is still open for business. Across our network, organisations are continuing to match people keen for supportive shared living, and Homeshare matches are showing the power of companionship as a means to not only survive the pandemic and the measures designed to tackle it, but get through it with humour, style and hope. As Sylvia, Householder in London remarked:
"Neither of us could have predicted that home-sharing would turn out this way. But it really has helped us both so much through lockdown. Olivia is a great companion, so kind, helpful and full of life. She's just a lovely flatmate…She's taught me to use Zoom and FaceTime so I'm able to keep in touch with my children, grandchildren and great grandchildren. But nothing beats having someone with you."
As we reflect on the tremendous difficulties faced in some areas of the residential care sector, it is a source of great relief that incidences of infection and deaths from Covid-19 have been mercifully low in Homeshare. Our model is based on the security of a welcoming home environment and good relationships, and it is increasingly looking as though home is one of the safest places to be at the moment – especially if you share that home with someone who's looking out for you.
We are acutely aware of the relative greater danger posed by the virus to older people. We've always known that entering a new living arrangement with someone is a big commitment, which is why robust matching, safeguarding, and follow-up support procedures have always been the bedrock of the Homeshare process. Our network have further adapted and specialised these processes to bring risk of infection for both householders and Homesharers down to an absolute minimum.
'Sarah Kaye, Director and Coordinator at Homeshare Living CIC, said: "Homesharers have become a lifeline to many older and vulnerable people during the coronavirus outbreak and we are working to support existing households and continuing to make new matches in the safest way that we can. Digital technology, social distancing and following all hygiene guidance has helped us to make this possible. Homeshare has truly never been more important."'
While the death toll from the virus continues to rise, we are mindful too of the profound danger posed by a different type of pandemic – that of loneliness and isolation. The world is slowly waking up to just how deadly loneliness can be – it increases the likelihood of mortality by 26% – and during the lockdown the potential for isolated people to lose what little social connection they did have is great. Matching an older person with someone willing to share home life and provide some support is an empowering step against this danger.
Therefore we're determined to keep supporting our network to facilitate life-changing Homeshare matches, between fully-informed adults who have decided they want to live together. Culture Secretary Oliver Dowden recently said that "Coronavirus and social distancing has forced all of us to look loneliness in the eye. So recognising the signs and tackling the stigma has never been more important."  Homeshare has always been about understanding that everyone, no matter their age, has particular needs and unique strengths, and that by bringing people together we can solve problems and make people happier. The need for Homeshare now is more urgent than ever
You can read guidance from Homeshare UK  on adapting practice to support new and exisiting Homesahre matches here