About Homeshare UK
We are the UK network for Homeshare organisations.
Homeshare brings together people with spare rooms with people who are happy to chat and lend a hand around the house in return for affordable, sociable accommodation.
Together, Householders and Homesharers share home life, time, skills and experience.
All of the organisations in our network carefully vet, match and oversee each unique Homeshare arrangement.
Use the map below to find your local provider in the UK and The Republic of Ireland and see if Homeshare could be right you.
Benefits of Homeshare:
helps you stay independently at home for longer
provides affordable accommodation at a time of record housing shortages and high rent
gives you and your loved ones peace of mind
Coronavirus: Covid 19
We are proud that Homeshare is open for business at a time when the demand and need for supportive shared living could not be more urgent. At times like these, home is the safest place to be, especially when you're living with someone who's always looking out for you. Our Homeshare organisations have adapted their processes to continue to safely match people who want to live and get through the pandemic together.
You can read our guidance and advice on making Homeshare matches safely during the pandemic here
"Since my wife died I was alone most of the day. It is good to have someone to chat to; an adult to gossip with!"
ITV regional news recently did a series on how communities are coming together to help some of the most vulnerable people in our society. Social affairs correspondent Christine Alsford went to Kent to meet with  Householder Cecil Humphery-Smith, aged 90, his Homesharer Rebekah Tate and Rebecca Odelowo of Lightshare Homeshare.
Watch the film to hear this lovely story and find out more about how Homeshare is supporting people to stay independent at home.
Looking for affordable, sociable accommodation?
Do you want to:
Give something back to your community
Live in comfortable, affordable housing
Make new friends
Share your skills...and learn new ones!
Do you have a spare room?
If you do, you can:
Give a younger person a great start in life
Maintain your independence
Make new friends
Gain peace of mind for yourself and your loved ones
Share your skills...and learn new ones!
It gets a bit boring living entirely on your own.  I wanted a bit more companionship around the home. Some assistance if something happened to me, if I got poorly, I thought it would be nice to have someone to help and it's nice to know that I've got someone here.
On a practical level Homeshare has given me a safe place to come home to while being able to save money. But this comes second to coming home from work every day knowing that I'll get to laugh and gossip about my day over a coffee with Sheila.
"Mum is able to get the company and support that she needs and that is hugely reassuring for me.  Knowing that Mum is in safe and secure at home now, I was recently able to go away and was really touched that Mum was able to send me a birthday video message, with help from her Sharer". 
Having Johanna around has made me feel secure, happy and that I can go on enjoying life, she sees things that need doing and gets on with them – and it's so nice to have my spare room being used…During Covid we have lived happily, sharing what we can but also giving each other space to do what we want to do.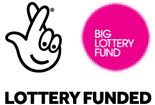 Resources for Homeshare members
We provide a host of exclusive resources for our network members. To access them, login to the Members' Area. If you'd like to join our network of Homeshare organisations, get in touch via
[email protected]
.