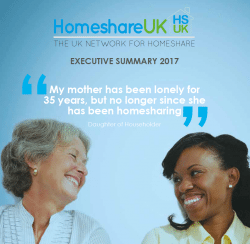 The executive summary of Homeshare UK's 2017 report into the UK and Republic of Ireland's Homeshare sectors demonstrating significant growth in interest in Homeshare and in the number of operational schemes.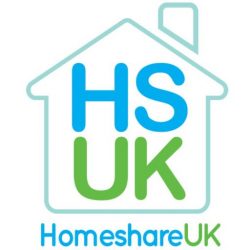 Homeshare UK's 2017 report into the UK Homeshare sector.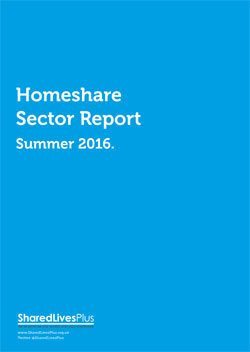 A report of Homeshare scheme activity and practice in the UK.
Frequently asked questions for those wanting to commission a Homeshare Scheme.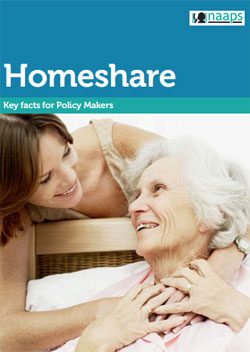 A guide for policy makers responsible for public policy covering housing, health and social care, the economy and communities.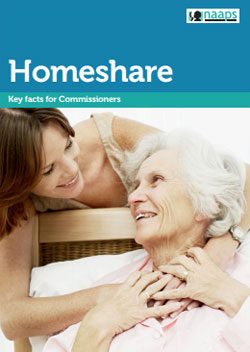 A guide for commissioners interested in setting up a Homeshare programme in their area.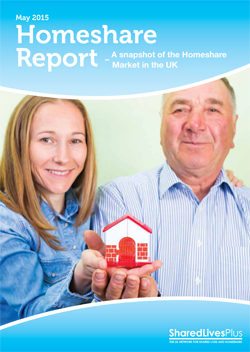 Homeshare enables two unrelated people to share a home for mutual benefit. Typically an older Householder with a room to spare will be carefully matched with a younger person who will provide an agreed amount of support in exchange for their accommodation.
12 May 2013 - Homeshare schemes let young people offer help and company to the elderly, in return for cheap lodgings. Everyone's a winner.
The Homeshare pilot programmes were funded by Section 64 grants from the Department of Health. Funding for the development and management of the Homeshare programmes in West Sussex and in Oxfordshire was awarded to the NAAPSUK.
Age UK have also reported that 17% of older people have less than once weekly contact with family, friends and neighbours and a need for help with practical household activities that isn't being met through council services.