This evaluation report explores what was achieved in the first operational year of Homeshare in Cumbria during September 2010-2011. Please note this project is no longer operational.
Briefing paper featuring Homeshare as one of six innovations in Social Care.
This briefing, which has been written by Alex Fox CEO of Shared Lives Plus and chair of TLAP Building Community Capacity network, sets out ten key features of an asset-based area. It also suggests a number of planning and support models that can help areas to
A report by Sarah Carr showing how to effectively communicate with older people by writing in plain English.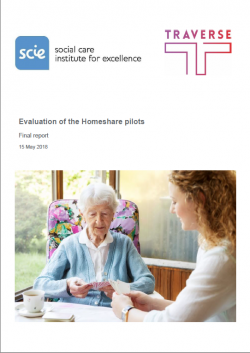 Research published today by Lloyds Bank Foundation for England and Wales and the Big Lottery Fund reveals the positive impact of intergenerational homesharing on reducing loneliness and isolation, improving wellbeing and providing affordable housing.