Homeshare UK is proud to be participating in Race Equality week, from 6 to 12 February 2023.
A UK-wide initiative, Race Equality week was launched by community interest company Race Equality Matters to turn words into meaningful action; a movement spurred on by the events of 2020, which have heightened the country's collective consciousness of the racism, inequality,  and injustice experienced by ethnically diverse communities.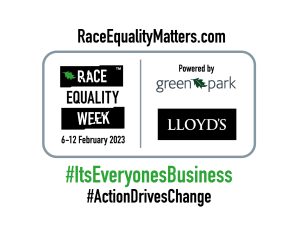 The Theme
This year's theme, #ItsEveryonesBusiness, was selected by the Race Equality Matters community. 79% of respondents believed this theme would have a meaningful impact in tackling race inequality.
The drive to achieve race equality must come from everyone! If we can involve the majority, if not everyone, in organisations across the UK, we will see a much-needed shift, in beliefs, cultures, behaviours, and positive outcomes for race equality. That is why the 2023 Race Equality week theme is #ItsEveryonesBusiness #ActionDrivesChange.
How you can get involved too…
Colleagues at Homeshare UK will be taking part in the 5-day challenge and so can you! Built by the Race Equality matters community, each day there are different activities for us to engage with and help reflect and take action to drive race equality. Each activity will only take five minutes of your time.
At the end of the week, you can make your Big Promise, where individuals commit for change. The aim of the Big Promise is to turn words into action, for example calling out and challenging racism/microaggressions or expanding and diversifying your own network with people from other backgrounds. Share your Big Promise on social media and show #ItsEveryonesBusiness
Click here to find out more and download resources for Race Equality Week 2023.
Follow this link to download the resources for the 5-day challenge
Make your Big Promise here