We are delighted to announce that this week shared living (encapsulating Homeshare and Shared Lives) has been listed as one of 12 innovative adult social care priorities set out by the Department of Health and Social Care (DHSC).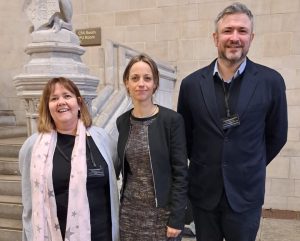 Minister of State for Care, Helen Whately said in her letters to Director of Adult social services (DASSs), "Only through innovation and new models of care can we respond to rising demand and the changing needs of our population; and make person-centred care and support a reality for people who use services and unpaid carers."
Shared Lives Plus have been working closely with members of the DHSC to ensure that shared living is at the forefront of their priorities as they work on their 'Next steps to put people at the heart of care'. Ewan King, CEO at Shared Lives Plus said, "This is a huge achievement for all of us working within Homeshare and Shared Lives – and presents a massive opportunity to grow these services further across the UK."
Directors of Adult Social Services have been invited to register their interest in partnership with others in their integrated care systems, to fund local innovations such as Homeshare and Shared Lives. Shared Lives Plus will support Local Authorities to bid on the growth of shared living, and provide an offer of support once funding is secured.
To find out more about our support offer, please email contact@homeshareuk.org