As part of our drive to bring Homeshare to every area of the UK, we've recently joined Encouraging Women Into Franchising (EWiF) as an ambassador.
EWiF is a not-for-profit organisation, run entirely by volunteers, that provides advice and guidance to women looking for a route into the franchise industry. At present, around 30% of UK franchisees are women, and EWiF is looking to change the face of the franchise sector, so that women have a much larger presence.
Head of Homeshare UK, Deborah Fox, said: "We're currently in the process of expanding Homeshare UK using a social franchise model and joining EWiF reflects our commitment to championing equality and diversity across our organisation. Our membership allows us to promote the franchise opportunities directly to EWiF's audience of women who are looking to start their own franchise business."
"We know from years of supporting the start up and development of Homeshare programmes that the most successful Homeshare services are those that are delivered locally and embedded within the community."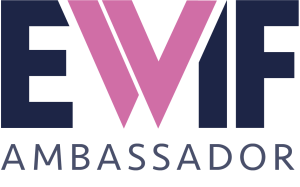 Our commitment
Working with socially-minded individuals, community and voluntary organisations, and existing social care providers we are aiming to establish 40 new Homeshare franchise opportunities in locations currently not serviced by this innovative model of support and affordable housing. As a Homeshare UK franchisee, you will share our values and passion to have a lasting and positive impact on people's lives and the communities in which we live.
To reflect our passion for growth, the cost of our social franchise is among the very lowest in the franchise sector. Our franchisees will be provided with the support, training, and resources to set up and operate a successful Homeshare social business and have direct access to our dedicated team of experts and the wider network of Homeshare practitioners to help ensure success.
You can explore our listing on EWiF at: https://www.ewif.org/project/homeshare-uk/
Your business
Running a franchise has many benefits for the business owner, including the flexibility that comes with being your own boss. Operating a Homeshare UK franchise lets you combine your local knowledge with access to our expert advice, branding and business knowledge.
As well as joining EWiF, you'll also find our franchise opportunities on Franchise UK and, if you're interested in running a Homeshare UK franchise in your area of the UK, do visit our franchise page to find out more, or email [email protected]