Key contacts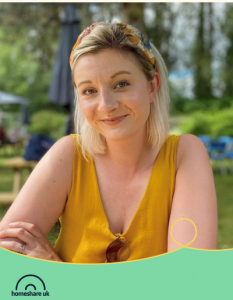 Emily Cutter
Homeshare UK Service Coordinator North East
Emily is the Homeshare UK Service Co-ordinator. She is developing a sustainable Homeshare Programme across North East England. Her initial work includes developing the infrastructure for the programme and will lead onto the operational delivery of the service. Emily is raising awareness of the programme among key stakeholders and potential participants to ensure successful matches of Householders and Homesharers. Emily's background is in the voluntary and health sector, and delivering services.
emily@sharedlivesplus.org.uk
07585 536138
Floor 3, Maybrook House, 27 Grainger Street, Newcastle Upon Tyne, Tyne And Wear, NE1 5JE
Florence is 95, she's partially sighted, an RAF veteran and used to be a keen tennis player. She has a 27-year old homesharer, Alexandra. Hear about their experience of Homesharing.