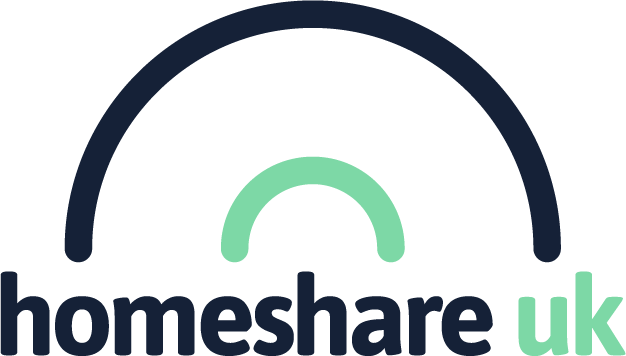 A unique and exciting social franchise opportunity
Homeshare UK has a vision for a kinder and stronger society built around people sharing their lives, skills and homes for the benefit of everyone, and currently we are embarking on an ambitious Expansion Project. We are now offering individuals or local community groups the opportunity to own and operate their own social business as one of our Franchisees.
"It has been life changing having my Homesharer living here especially in the dark winter evenings. It really has made a positive change in my life having someone so kind and friendly around and knowing that I am not alone." – Householder
Our mission
We aim to engage with people who share our ethos and passion for what we do, and as a result those people will benefit from their endeavours by growing a business that they can call "their own". As such, we are looking for individuals or groups who want to own a Homeshare UK Social Franchise, in a territory local to where they live – so that they can positively influence their local community. Enthusiasm and commitment are the most important traits for a venture like this!
Franchisees operate our business model in a specific geographical location (called a Territory). With our support, they set up a Community Interest Company (a CIC), and we help them to launch, publicise and grow to the mutual benefit of all concerned. Franchisees will take their own salary from the business which will grow in value as it becomes more successful. You will be able to rely on our team of Homeshare experts to provide ongoing support in areas that include but are not limited to; business logistics (including getting started), growing the scale of your delivery, marketing, networking and running your finances.
A Homeshare UK Franchisee
Franchisees will need to be motivated, committed to doing "good" in their local community, self-starting and willing to learn from ourselves and from other Franchisees. Being a comfortable communicator would also be a distinct advantage. As the Franchise Network grows, you will become a key part of our Franchise Community and will be able to shape your service as you develop. You need to be comfortable working on your own on a day to day basis, but also as part of a collective group for our common aims.
Get in contact
The costs of our Franchise are amongst the very lowest in the Franchise Sector, and you can be sure that we will invest a great deal of our collective time and effort in making sure that your business grows to be a huge success for you, us and your local community. If you are interested and would like to receive further information, please contact:
John Wilberforce – Homeshare UK Social Franchise Manager
[email protected] | 07825 956514